| | | | | | | | |
| --- | --- | --- | --- | --- | --- | --- | --- |
| | | | | | | | |
| Icon | | | | | | | |
| (°F) | 63° | 63° | 63° | 63° | 62° | 62° | 62° |
| (°F) | 63° | 63° | 63° | 63° | 62° | 62° | 62° |
| | | | | | | | |
| (mph) | 6-11 | 6-10 | 5-11 | 5-9 | 5-8 | 5-6 | 5 |
Radar and precipitation nowcast for Playa de las Américas
The location marker is placed on Playa de las Américas. This animation shows the precipitation radar for the last hour, as well as a 1h forecast. Drizzle or light snow fall might be invisible for the radar. Precipitation intensity is colour coded, ranging from light blue to heavy purple.
Current weather situation and warnings
Temperatures & pictograms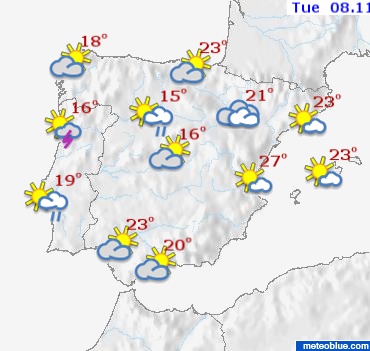 Cloud development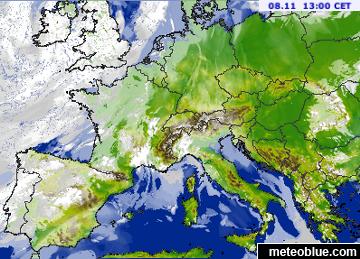 EUMETNET – MeteoAlarm
Source: AEMET
Time delays between this website and the www.meteoalarm.eu website are possible, for the most up to date information about alert levels as published by the participating National Meteorological Services please use www.meteoalarm.eu.
Surrounding weather stations